As buildings are being built with higher quality construction methods, balanced ventilation methods are more important than ever. An unbalanced home results in poor Indoor Air Quality (IAQ), causing inadequate conditions for your home and the inhabitants. As codes change, it is important for you to understand why Indoor Air Quality is so important and the options available to you from S&P.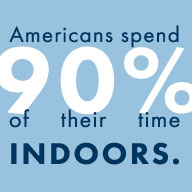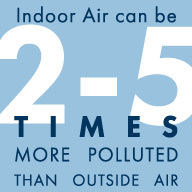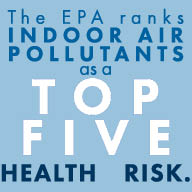 IAQ Sense: A FAN THAT THINKS!
IAQ Sense makes Premium CHOICE fans the most intelligent fan on the market. The IAQ SENSE sensor plugs into AC motor model fans and automatically detects VOCs and humidity within a room, running when and where it's needed.
Simply set up the sensor to your preferred concentration of particles (PPM), and forget it. When the PPM is reached or a rapid increase of moisture is detected, the fan will turn on to a high speed to quickly exhaust the room; once a certain time has been reached, the fan will adjust to run at a low speed.
The IAQ sensor includes a speed control to adjust the fan at a percentage of full speed so the fan can be run continuously to meet code requirements. A PC fan with a PCIAQS is a fan you can trust to keep you, your family, and your home safe.
IAQ Sense Detects and Extracts:
Humidity
Carbon Monoxide (CO)
Carbon Dioxide (CO2)
Ammonia
Acetone
Benzene
Ethylene Glycol
Formaldehyde
Methylene Chloride
Other Harmful VOCs