Plug-&-Play Modules and Grilles
S&P's unique Plug-&-Play options make your CHOICE easy. Whether you're looking for a Speed Control, Humidity Sensor, Motion Sensor or VOC Sensor, there is a control that connects to the receptacle and easily mounts into the pre-drilled holes inside the fan housing.
There is a receptacle for your grille CHOICE. Need a lighted fan? Choose the fluorescent or LED Lighted Grille Kits. Need a motion sensing fan? Choose the Motion Sensing Grille Kit. Either grille easily plugs into the grille receptacle to give you the fan of your CHOICE!
Reference the compatibility chart on page 13 of the Premium CHOICE Series Brochure for model and module/grille compatibility.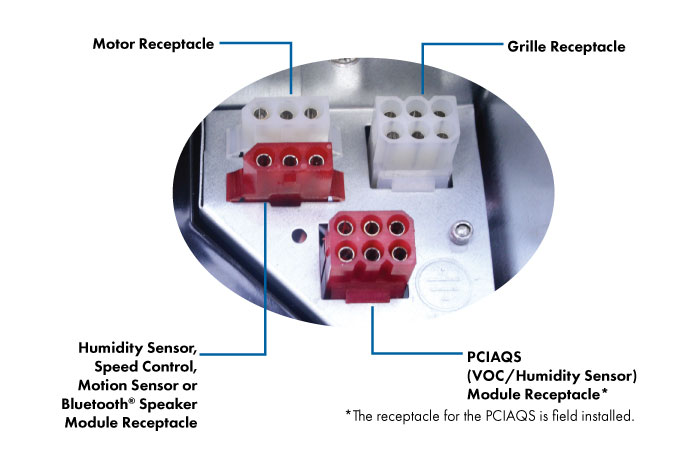 Integral Vibration Isolators
S&P Premium CHOICE fans feature Intergral Vibration Isolators standard on select styles*.
* Not standard in PCV50, or PCLP fans. Available as an optional accessory